Thursday, February 25, 2010
CRW_1583, originally uploaded by The Joey B.
...is in your immediate future.
Posted by

Joey B
at 11:31 PM
3 comments: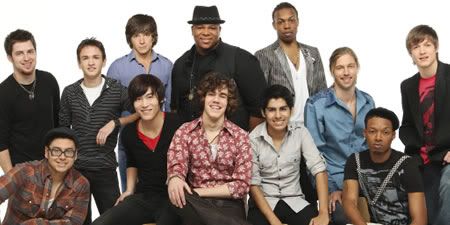 Last night was our first opportunity to see the guys and vote this season. It was a pretty weak night and the girls definitely seem to have the upper hand in the competition right now.
Handicapping the Top 12 Guys
with me and Robyn is up at Gamelive.com
Posted by

Joey B
at 12:20 PM
No comments:


Wednesday, February 24, 2010
Last night was the first American Idol recap blog for Robyn and me this season.
Handicapping the Top 12 Girls
is up on Gamelive.com.
Posted by

Joey B
at 9:37 AM
No comments:


Sunday, February 21, 2010
Starting this week I will be doing the American Idol recaps with my friend Robyn on the betting forum
Gamelive.com
. Expect the usual nonsense. It's supposed to be something of a "he said-she said", but will most likely devolve into Robyn speaking intelligently on the performances and me just making fun of their hair, clothes, teeth, etc.
Posted by

Joey B
at 9:09 AM
2 comments: